SLEHCRA presents…
Community Investment Workshop
How to collaboratively use the Community Reinvestment Act, Section 3, and Affirmatively Furthering Fair Housing requirements to increase community resources.
Wednesday, May 23, 2012
9:00 AM – 11:00 AM
Mt. Bethel MB Church
1600 Belt Ave., St. Louis MO 63112
FREE

please register online at www.acteva.com/go/ehoc
Come hear from renowned social and economic justice advocate, Stella Adams, about increasing investment in low-income and minority communities. Through the collaborative use of the Community Reinvestment Act, Section 3, and the Fair Housing Act, community organizations will learn how to work together to increase access to financial services, economic opportunities, and strong diverse communities. By working together and using these public leverage tools, we can effectively transform our under-served communities.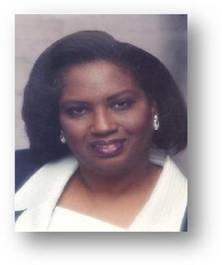 Stella Adams is the Director of the Patricia Roberts Harris National Fair Housing Training Academy and a Senior Program Manager at the Graduate School USA. Ms. Adams is also the founder and CEO of S J Adams Consulting which performs research and policy development in the areas of fair housing, fair lending, and civil rights. Ms. Adams is a sought after speaker and has been the keynote speaker at numerous fair housing and fair lending conferences across the country. She has presented at national and regional conferences sponsored by HUD, Federal Reserve Banks, NAACP, Mortgage Bankers Association, and others.
Ms. Adams is a nationally recognized expert on the Fair Housing Act and its implementing regulations. She is also one of the leading authorities on predatory lending and mortgage fraud investigative techniques in the country. Over $60,000,000 was recovered by the NC Attorney General based on predatory lending investigations conducted by the North Carolina Fair Housing Center which she led from 1994-2007.