September 24, 2020 –  A new NCRC report shows that there is a higher prevalence of COVID-19 risk factors in historically "redlined" neighborhoods. This paper is one of the first of its kind to examine historical redlining in cities across the nation on numerous present-day neighborhood health outcomes, including St. Louis.
As the COVID-19 crisis unfolded in St. Louis, the maps of the infections looked very familiar to those of us who work to promote integrated and inclusive communities. Unsurprisingly, it was having a greater toll on the city's majority-Black neighborhoods, where maps already showed elevated rates of asthma and lead poisoning. These are obviously health issues that could make the virus more lethal. The infection maps also followed other maps, but not ones that would seem to be connected at first glance — ones showing low to non-existent residential mortgage activity. For advocates that work to expand equitable capital access and an end to modern day redlining, it wasn't surprising, as we have long been acutely aware of the connections between health and housing.
Home Purchase Loans In St. Louis (2018 – 2019)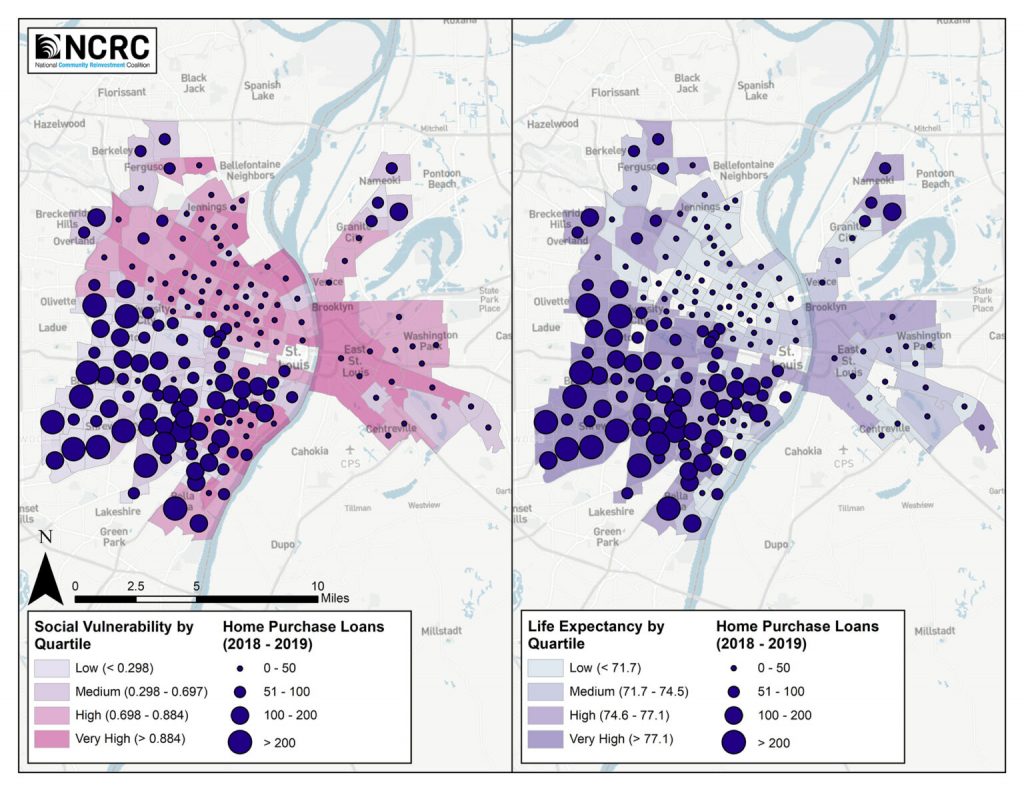 Read more of this St. Louis perspective of the report's findings by Glenn Burleigh, EHOC's Community Engagement Specialist here.